Hey All, Happy Monday!
After a few snow days I'm sure we are all dying to get back to normality today. One thing I enjoyed over the last few days was the lack of makeup I wore, my skin is better than ever lately. I obviously have some products I've been using the last few weeks to thank for that as well as some skincare treatments I've had done. Some of you may remember last year my skin went through an awful time, I was waking up everyday with a new breakout and my skincare routine at the time was no longer working for me. I made it my 2018 goal to take proper care of my skin, mainly because of the breakouts but because of how it made me feel. Day to day I tend to wear less makeup when my skin is good but I started wearing more makeup to cover up the breakouts and the marks and I knew that had to stop. I wanted to enjoy wearing makeup again. That's when I decided to take a trip out to The Skin Boutique. I purchased the Image Post Treatment pack to trial the Image products before I committed myself to any full size products.
After using the products for about a week I noticed I didn't breakout at all, my skin was improving each day.  The pack cost €19.95 and is available to buy in The Skin Boutique.
My skin was in desperate need of a treatment, I had a lot of congestion under the skin that needed to be targeted and I knew the skincare wouldn't be enough to sort it out. I booked in for a peel with Lisa and she suggested the "Signature Facelift VIP Peel" I had two peels done while using the skincare and I seen a huge improvement to the overall texture to my skin. The peels are €100 each using only Image products. While my skin looked and felt better I was still left with a lot of marking, especially on the right-hand side of my face from the breakouts. Lisa suggested a course of micro-needling with the Rejuvapen once the breakouts had stopped. I've had two sessions of micro-needling done to date and I've another session booked in 2 weeks time. The sessions are €200 each, I would highly recommend this treatment if your skin has been marked from acne or if you suffer with pigmentation. It has changed my skin completely! So many people ask is it sore, honestly it didn't hurt at all as I was numbed prior to both sessions and the redness lasts for about 2 days afterwards.
While I was receiving the micro-needling I was stocking up on full size Image products each week off Lisa's recommendation. I've become obsessed with my skincare again after seeing the results from sticking to it. I'll list below what I've been using, but this will not suit everyone. I would highly recommend to go to a professional and get a skin consultation first before buying products.
Cleanser.
The Image Ormedic balancing facial cleanser worked so well for my skin after trying it out from the post-treatment pack that Lisa suggested I bought the full size. I love how it doubles up as a cleanser and toner so no need for two products. Great for getting that squeaky clean feeling. I use this morning and night time. It retails at €35 and can be bought here.
Daytime Moisturizer
After I tried out the Prevention+ SPF 50 moisturizer I knew it was too heavy for my skin. I have oily skin so I went with the Daily Matte Oil Free SPF 32. It's oil free so an ideal product for anyone who has oily skin that wants protection and hydration in one. It retails at €45.50 and you can buy here.
Night Time Moisturizer
I was a little nervous about using this product as it contains Retinol. Retinol is an active ingredient that helps with reducing fine lines, wrinkles, skin pigmentation, improves overall skin texture and tightens pores. Honestly, this Image Ageless Total Repair Creme is an absolute must have for me. I use it every second night as it's too strong to be used every night. When you first start to use it your skin will breakout, a lot. Reason for that is retinol increases our cell turnover quicker than average. If you suffer with regular breakouts your skin is more than likely going to have some congestion under the skin waiting to come out in the form of a breakout and the retinol does this quicker for us. Basically your skin gets worse before it gets better. It plumps and hydrates the skin like no other moisturizer I have used as well as anti-aging factors. It is pricey but so worth it if your serious about having good skin. It retails at €78.00 and can be bought here.
Serum
After the micro-needling session its completely normal for your skin to peel and flake off. My skin was so dehyrated I needed something to help with boosting the hydration back into my skin. After seeing this on Tara O'Farrell's snapchat a good few times I decided to buy it and try it out for myself. I noticed a huge difference to the hydration in my skin just 3 days after using this serum. I alternate between this and the Ageless Total Repair Creme at night time. It retails at €19.95 and can be bought here.
I'm sure most of you are aware of the Iluma Intense Lightening serum from Image. I've seen reviews about how good this is but it was only until I started using this product myself I realized why. I use it every morning before my moisturizer and it gives my skin a gorgeous glow underneath. It brightens up the skin and soothes any redness. I used it morning and nighttime after my first micro-needling session and it helped calm down the redness. A little goes a long way with this serum. It retails at €51.50 and can be bought here.
Exfoliation
Exfoliation is so important when it comes down to having good skin. Dead skin cells block products like serums and oils from penetrating down to the deeper layers of the skin so it's essential to get rid of them regularly by exfoliating. Image Vital C is a brilliant product for exfoliating the skin and giving the skin a little boost of hydration. I use this product 3 times a week and it brightens my skin up so much every time I use it. I love that its a masque you can leave it on overnight if needed and it doesn't over exfoliate the skin. It retails at €42 and can be bought here.
Eye cream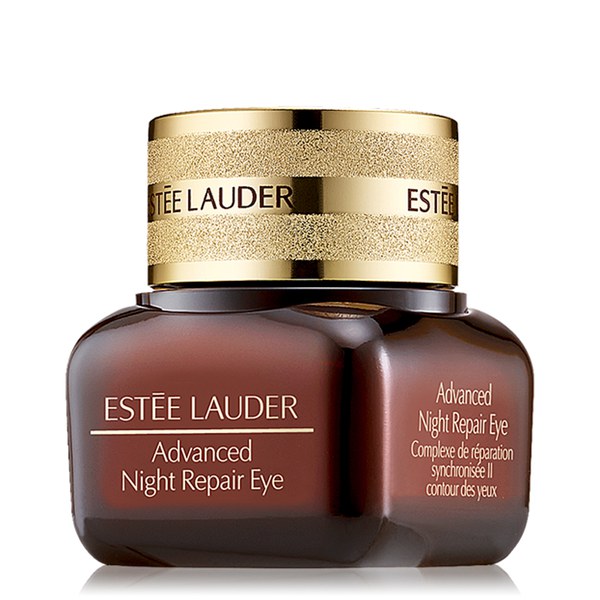 I picked up the Estee Lauder Advanced Night Repair Eye cream in the Airport when we went to Paris back in November. I would have never been one to use an eye cream but I did start to notice some fine lines appearing the last few months particularly on the sides of my eyes so I wanted to invest in a good one. This is AMAZING. I always wake up the next day noticing less fine lines and my under eye area looks brighter and tighter. I've suffered with dark under eye circles as long as I can remember and since I started using this cream they're less visible. It retails at €49.45 and can be bought here.
So that's everything I have been using on my skin the last few weeks. A huge thank you to the girls out in The Skin Boutique for looking after me with treatments and skincare. I feel back to myself again and I'm feeling confident without the makeup. I have also made some changes to my diet and tried drinking more water regularly as I wasnt drinking enough. I found a shot of Apple Cider Vinegar diluted in warm water every morning also helped with my skin.
Hope you all enjoyed this post and thanks for reading,
Steph X